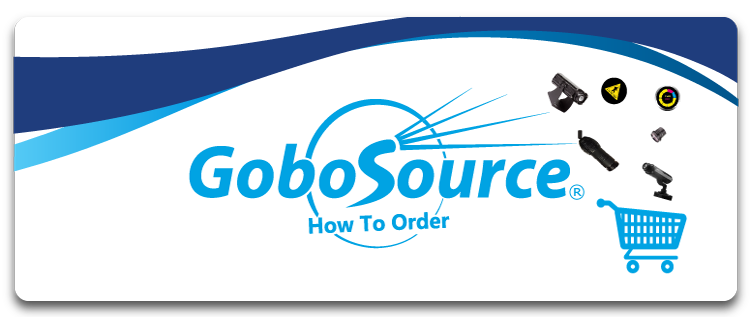 You have several choices:

Email us at
sales@gobosource.com with or without your artwork.


Call us for any questions.


Browse our Product Catalog from the Order Products box to the left
Your Credit Card is never charged during checkout, you can even opt not to provide payment info but a complete checkout is required. We will first verify your order, make adjustments where necessary, and confirm with you before anything is charged.

Shipping Times and Cost for other Products
Shipping cost is calculated by weight and service level at checkout when the order is placed. We usually ship from Santa Cruz, CA unless drop shipment is required to make the requested delivery date.

Store Product Listing