Projector Set Up
Always prepare the projector and follow all safety warnings by following the user manual and spec sheet that comes with the projector.
What's Needed:
ECO Spot LED Gobo Projector-Correct Size Gobo, please see gobo sizes on projector listings (E, D, M)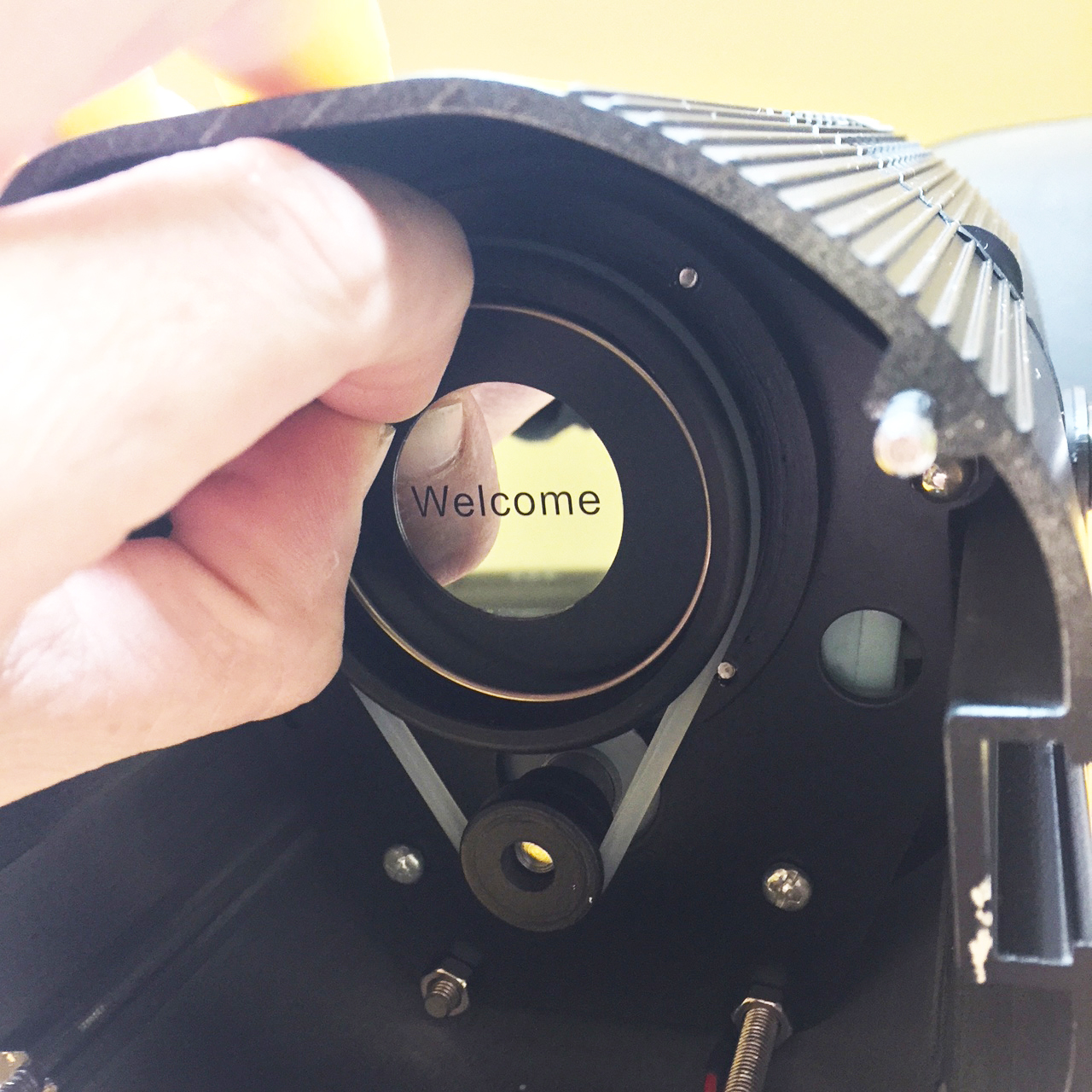 Retaining Clip (usually pre-installed in the projector's gobo holder)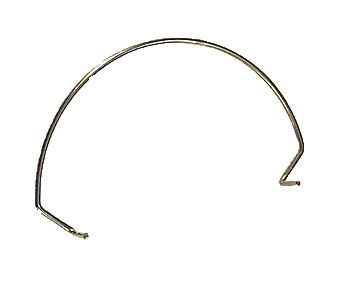 E to D size adapter ring if using an E-size gobo in a D-size gobo holder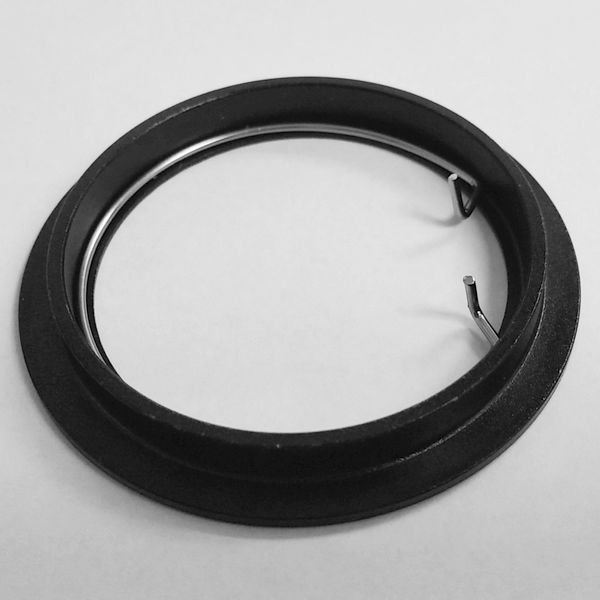 Interchangeable ECO Spot Adjustable Mount, Tripod Stand, Tripod Adapter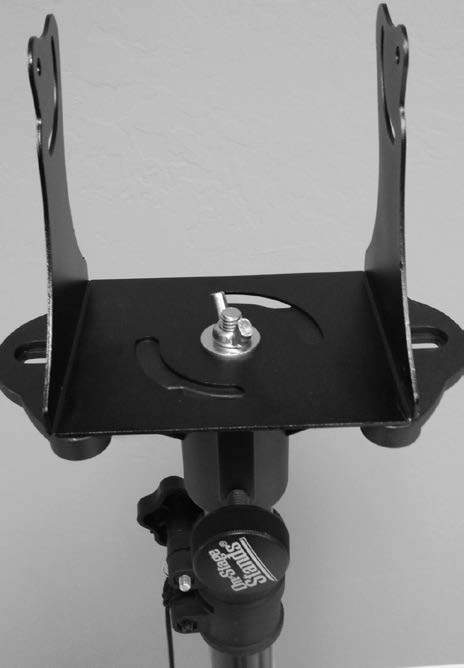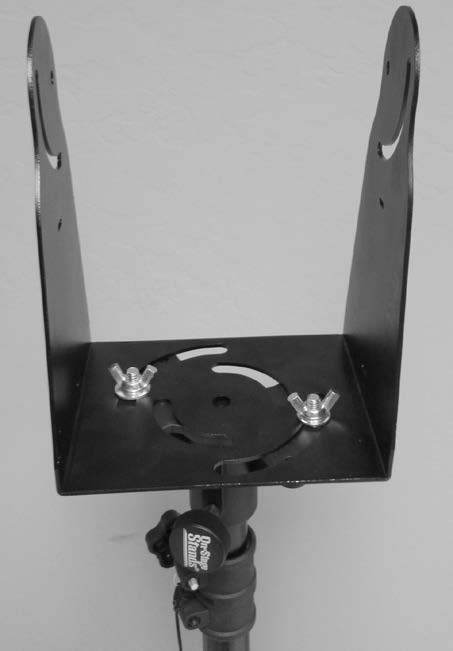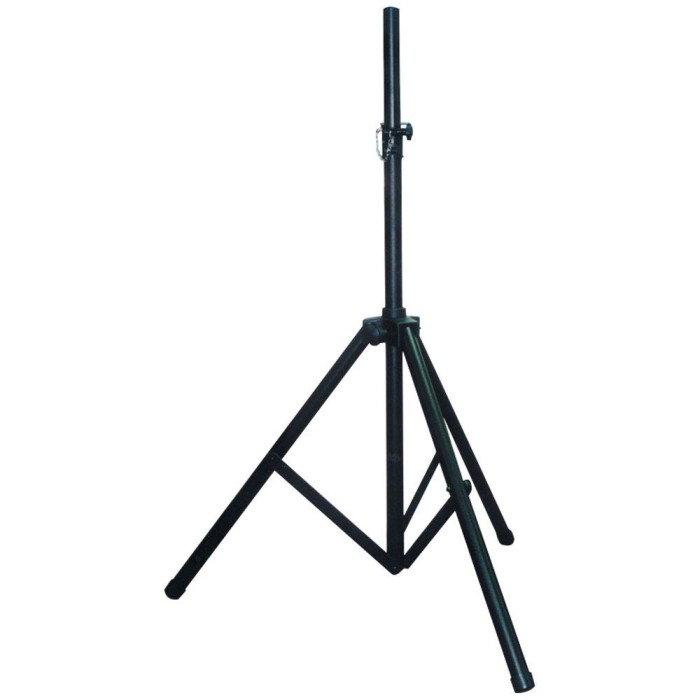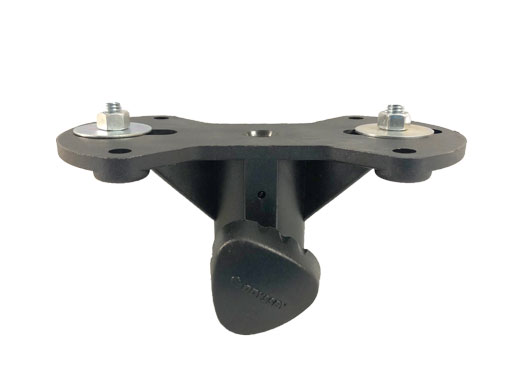 To Put Projector on a Stand or Tripod You Will Need:
Interchangeable ECO Spot Adjustable Yoke/Mount, Tripod Stand, ECO Spot Adapter
A tripod stand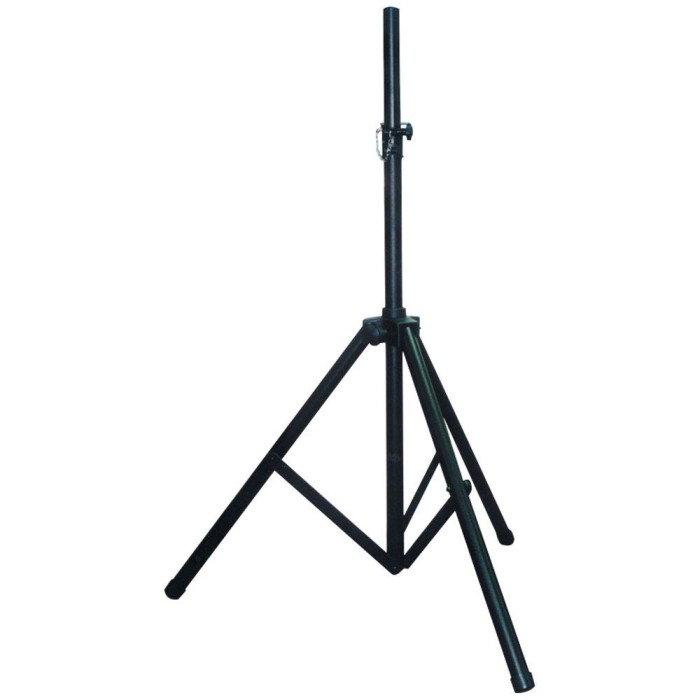 Adapter Small/Large Setup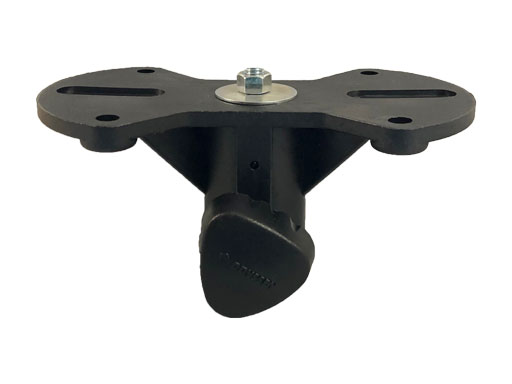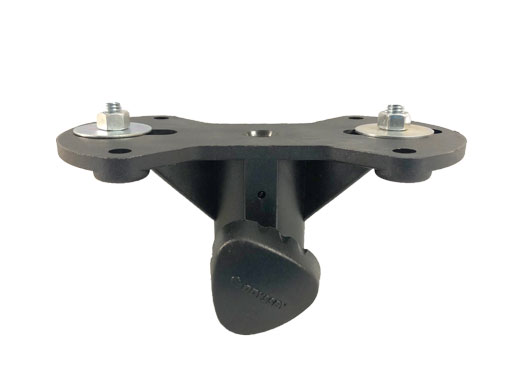 A tripod adapter that goes between the stand and yoke(please see our projector stands and mounts category for GoboSource options)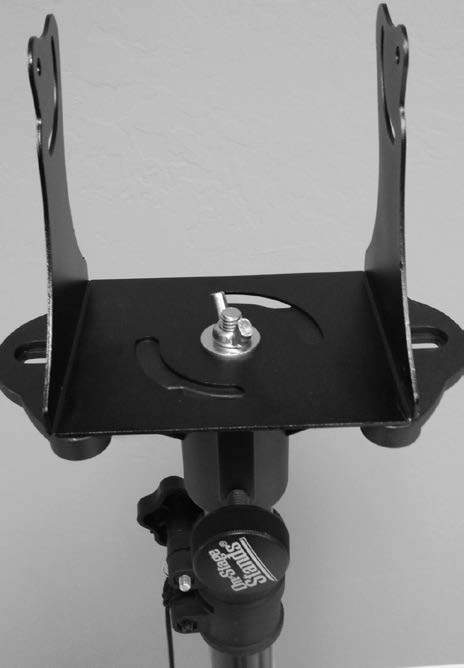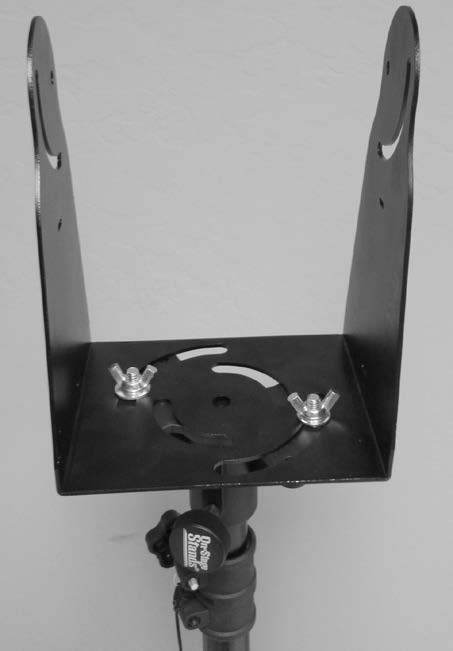 Large Setup Example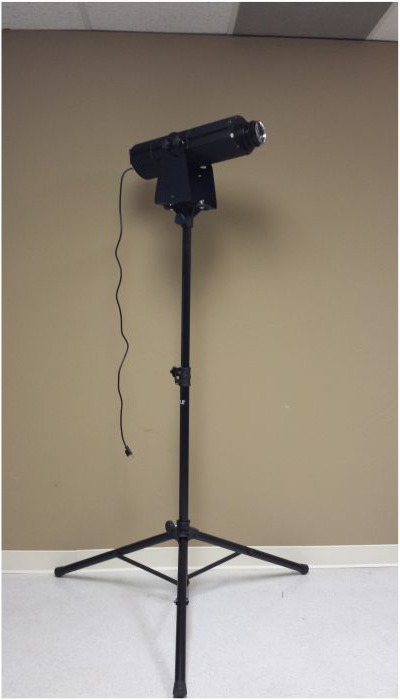 Basic Preparation Steps:
Insert the gobo with the mirrored side facing the LED lamp by reversing the image when placing the gobo in the gobo holder. If the gobo is metal, insert the gobo reversed to project with the correct orientation, please follow the user manual
Make sure your projector is as perpendicular to the projection surface as possible to prevent keystone distortion of your projection.
Use your lens to focus your projection by loosening or tightening the lens until the projection is in focus, your focal point will depend on your gobo, your projector, your distance to your projection surface, and your lens choice.
Once you have the gobo focused you may use the rotator to rotate your projection to the desired orientation or leave it on for a clockwise rotation of your projection.
Your gobo projector and gobo are ready for use.