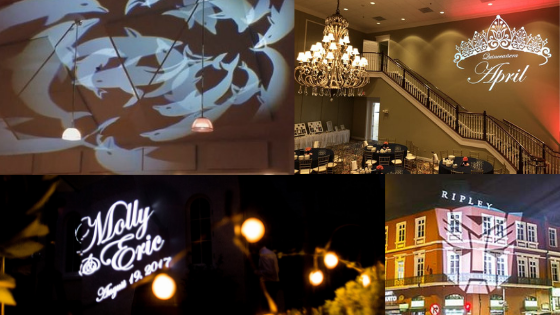 As the year comes to an end, we often are so distracted by the holidays and planning for the new year that we forget to pause and reflect on what we've learned and achieved over the last twelve months. So, before we look forward, let's look back at 2018 and use what we've learned to inform our marketing, events, branding, and other gobo projection solutions for the year ahead. Below are our top selling products and most popular blog posts from 2018 according to thousands of GoboSource customers from across the globe.

The 2018 Bestsellers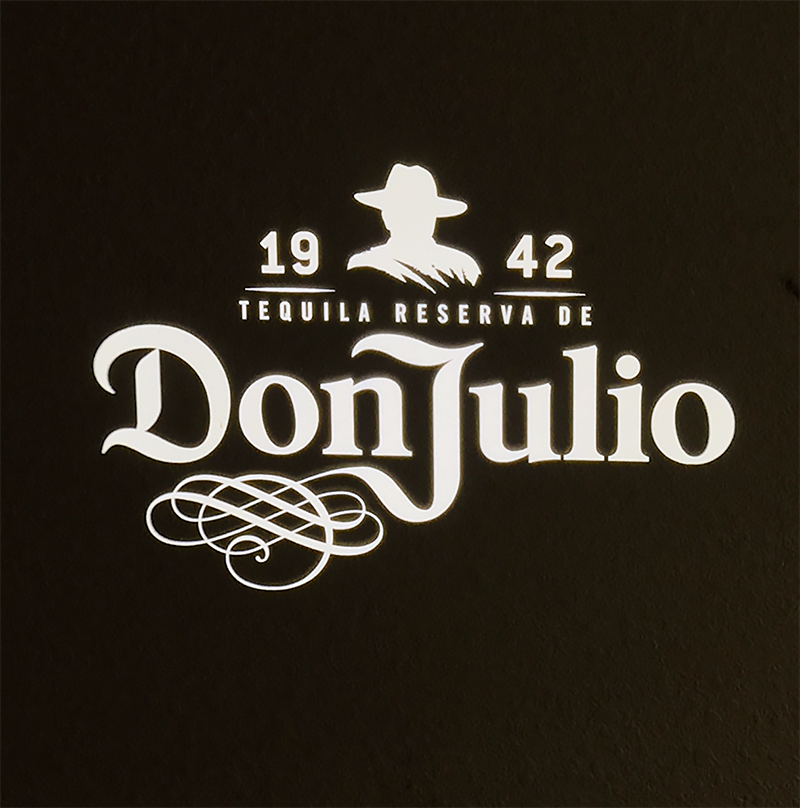 Best Gobo
Our customers love custom gobos and the clear bestseller from 2018 was the black and white custom line art glass gobo. From logos to monograms, custom glass gobos allow you to translate complex, detailed designs into crisp, accurate projections. Glass is our most popular gobo material because you can more closely match the original design than is possible with a metal gobo. Glass is also more versatile, allowing for clear projections in any size. Learn more about glass versus metal (and film) gobos here.
Runner Up
Glass STOP Sign Gobo: Every warehouse and manufacturing facility needs a classic STOP sign. Our industrial clients use the red STOP sign gobo in a variety of work environments to improve worker safety and meet OSHA standards. We also have a STOP sign in Spanish and for 2, 3, or 4-way stops. See all our safety signage options and learn more about the benefits of projected safety signage here.    
Best Gobo Projector
ECO Spot LED C60: The C60, our most powerful compact projector, is a clear favorite of GoboSource customers. With its interchangeable lens options and manual dimming, this gobo projector works well for both short and long distance projections up to 180 feet in dark settings. Choose from an interior or exterior design or try the C60+ with adjustable dimming, blinking, fading controls and simple DMX.  
Runner Up
ECO Spot LED B150: This high power gobo projector was a bestseller amongst our industrial clients for its maximum brightness. The B150 is a great choice for brighter environments, large projections, and when projecting from a far distance.   
Best Gobo Accessory

Although our exterior projectors are weather resistant, frequent heavy downpours or consistent showers can shorten their lifespan. Like a sturdy umbrella for your gobo projector, the right rain hood keeps your equipment dry and protected. (And it's especially useful when the projector is pointing skyward.) We offer a Rain Hoods in different  sizes for ECO Spot projectors and our popular GOLUX projectors.  
Top 3 Blog Posts of the Year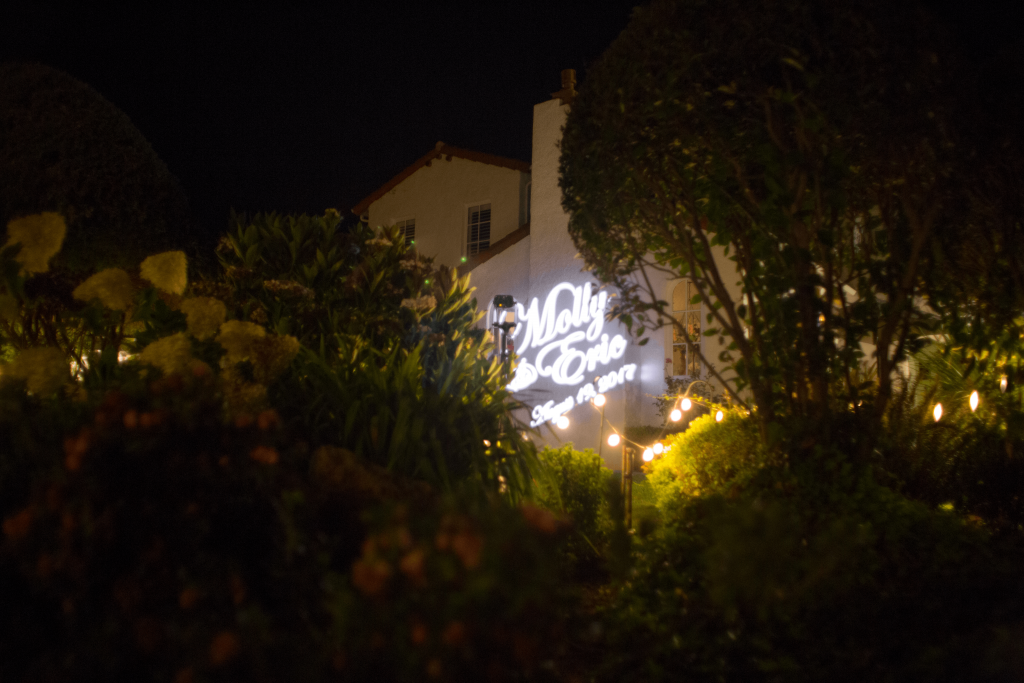 Gobo Motion Effects 101: How to Add Motion to Gobo Projections
Gobo motion effects are a great way to grab your customer's attention, set the scene at a corporate event, and entice wedding guests onto the dance floor. Learn how to create several different motion effects for intimate indoor settings and large-scale outdoor projections. 

Outdoor Wedding Lighting: Gobo Projection From Dusk Till Dawn

What's the key to outdoor wedding lighting? We think it's a combination of custom gobo projections accented by traditional string lights and lanterns. To pull this off, however, requires the right timing and gobo projectors for your space.

Personalize Special Occasions with a Monogram Gobo

Monogram gobos aren't just for weddings. Design a custom monogram gobo or choose from hundreds of stock designs to add a personal touch to special occasions from birthdays to bridal showers. Get creative ideas, including links to suggested gobos, for your next celebration. 
2018 was another year of strong growth, overcoming new challenges, and, as always, improving how we provide custom gobo projection solutions to our customers. Thank you for your business and we look forward to serving your projection needs in the new year. Make sure you subscribe to our newsletter below to keep up to date with the latest news and promotions from GoboSource!

Want to make sure you don't miss new product releases, gobo lighting tips, and special deals? Subscribe to our Newsletter