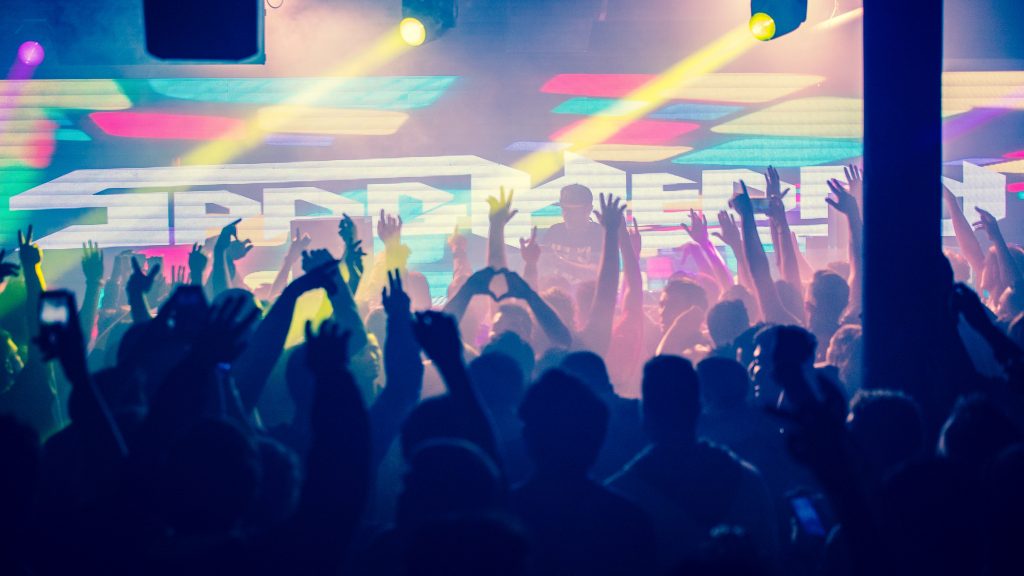 DJ's are responsible for far more than just the music. An exceptional DJ plays a large role in creating a memorable experience for the guests using appropriate tunes and unique lighting elements that set the mood and complement the decor. Gobos and gobo projectors are one way to incorporate these lighting elements into your entertainment offerings.
Gobos can light up a wall or dance floor with a wedding couple's monogram, a corporate logo, decorative pattern, or custom images.
Here are 4 ways gobos can take your DJ performance to the next level:
1. Put things in motion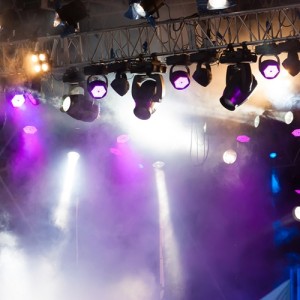 Motion effects can ramp up any light show quickly. Get the crowd dancing with pulsating or rotating images that match the beat.
2. Create a liquid effect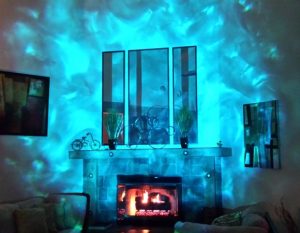 Make the wall behind you shimmer and ripple like moving water with a Liquid Effect Projector. This is a great way to bring a blank wall to life and add instant animation to a boring room.
3. Design custom gobos
Custom gobo designs can incorporate your logo or signature into your performance, ensuring the crowd remembers who you are. You can also integrate unique images that fit the venue you're playing to. Don't forget to offer custom gobos to your corporate or wedding clients. You can project a company's logo or tagline in lights at a special event with gobos. For weddings, design a custom monogram gobo to display on the dance floor or in the dining room. Custom gobos are a great way to personalize any lighting display. 
4. Use color to your advantage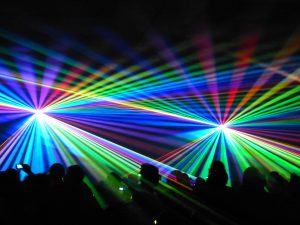 Using a variety of color adds an element of visual interest to an otherwise auditory performance. Create a moving spotlight with color filters and a gobo rotator or experiment with our series of glass color wave gobos. Colored light is one of the most important elements of any light show. Think back on your favorite concerts–most likely, a well-timed, full-color light show perfectly complemented the music, adding to the success of the performance.
With the above tips, gobos can take your DJ performance from standard to stand out. If you're new to the world of gobos, check out our bargain basement deals or view all ECO Spot gobo projectors, designed by GoboSource, here.