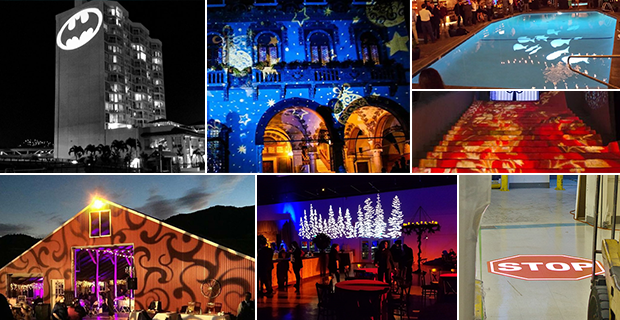 As the year winds to an end, we decided to look back at our bestselling gobo products and highest performing posts of 2017. Custom gobos were, as always, some of our top-sellers, but two stock gobos were also among the favorites. (Can you guess which ones?) Your favorite content had an introductory how-to theme and we can't help but agree that you made some great choices with projector purchases.
See our 2017 round-up below and make sure you didn't miss out on some of our best products and free content. Enjoy and thank you for a great year!
The 2017 Bestsellers
Glass Gobos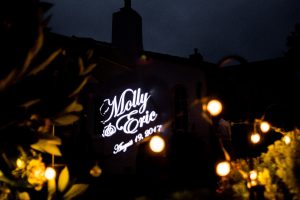 Wedding Gobo Glass: Always a bestseller, we have over 100 glass wedding gobos featuring unique fonts and images for memorable monograms that add a personal touch to a reception or ceremony.
B/W Custom Line Art Glass Gobo: This gobo is great for black and white logos, custom messaging, or detailed images.
Metal Gobos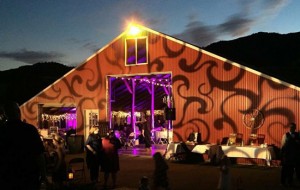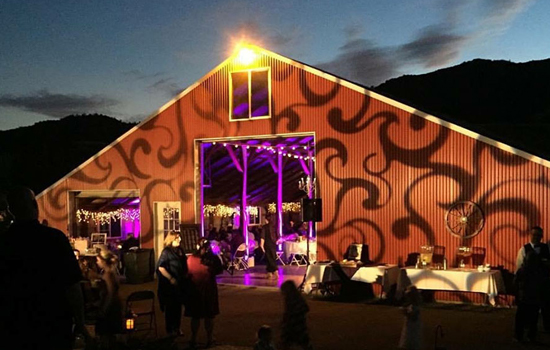 Snowflakes Metal Stock Gobo: GoboSource customers are spreading holiday cheer with this classic snowflake design. The perfect decor for your corporate holiday party or retail space, we doubt this gobo will ever go out of style.
Dream Grill: The ornate swirls of the dream grill gobo add a magical ambiance at weddings and other celebratory events that's hard to beat.
Projectors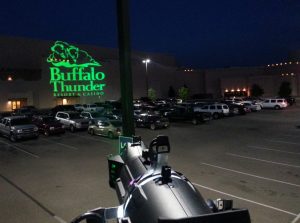 Eco Spot C40 LED: This compact projector has a wide range of applications and can fit easily in any space. At less than $400, the ES-C40 is a great first projector for those just starting to build their gobo toolkit.
Eco Spot C60E Outdoor Projector with Gobo Rotator: Our most powerful, compact projector, the C60 works well for both long and short distance projection and comes with a gobo rotator. Weather resistant and with a range of up to 180 feet in dark settings, this durable projector is great for both indoor and outdoor use.
Eco Spot LED B90: For large-scale projections and bright environments, the ES-B90 won't disappoint. This projector also has both a standalone and truss mounting option for easy set-up in most any indoor or outdoor space.  
Gobo Accessory

Donut 6in for Source Four: Everyone with common theatrical projectors should have this affordable accessory in their gobo toolkit. Placed in front of your projector, a donut sharpens the image and reduces the halo effect, instantly optimizing the projection quality. Made of durable powder coated light gauge steel and at just $12, it's no surprise this was our most popular gobo accessory.
Top 3 Blog Posts of the year:
1. How to Select the Right Projection Lens for Your Projector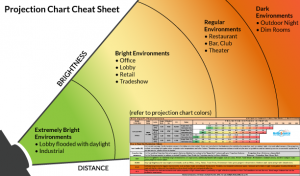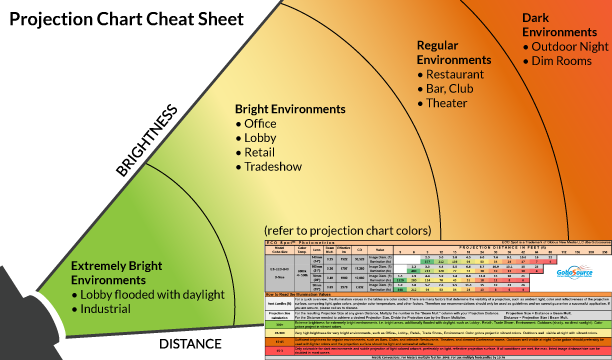 This post helped our readers decode our projection chart in order to choose the right lens for their projector. Apparently, this was a much-needed topic of discussion. It has remained our most highly read post since originally published in January of 2016. Is there anything you wished we had covered in this article? Let us know! Read the full post.
2. Large-Scale Outdoor Projection 101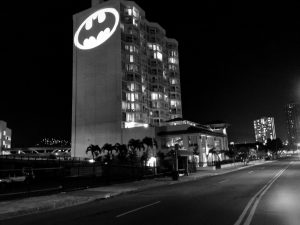 Projecting your logo on the side of a building is a great way to attract attention and gain brand awareness. Large-scale outdoor projection, however, comes with its own unique challenges. To highlight these challenges and their solutions, we put together this how-to post. This is a must-read for anyone considering this type of marketing. Read the full post.
3. Projected Safety Signage 101 for Industrial Spaces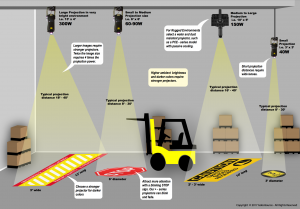 Did you know projected safety signage is one of the most important components of a safe work environment? It even outperforms tape, paint and adhesive labels. This post explains how to effectively project safety signage throughout your warehouse or industrial space to ensure the safety of you and your crew, even in the most high-impact work environments. Read the full post.
And that's a wrap for 2017. We're looking forward to many more eye-catching projections and innovative products in the new year. Make sure you subscribe to our newsletter below to keep up to date with the latest news and promotions from GoboSource!
Want to make sure you don't miss new product releases, gobo lighting tips, and special deals? Subscribe to our Newsletter